Examples of acronyms I use to help memorize new pali vocabulary, and phrases of pali words:
Example #1: the 3 a.m. (akusala mula, raga, dosa, moha)
From AN 3.16, we know that the proper time to sleep and wake up, is typically 10pm - 2am, or 11pm through 3am.
Here's a little mantra (pali = manta) that I like to recite:
At 3 a.m., we wake up to do battle with the 3 a.m. (akusala mula, raga, dosa, moha)
Example #2: 5 ariya bhavita indriya
5👑abi️
= 5 ariya bhavita indriya = Noble one's developed faculties, 5 masteries of perception, ariya iddhi superpower.
The acronym "abi" (representing 3 pali words) looks like the english word "ability".
So the 5abi, are like 5 kind of important special abilities
Example #3: It ain't Sammā Samādhi unless it contains A PASS to Nirvana

A PASS = ariya pañca-aṅgika sammā-samādhi = noble five-factored righteous-undistractable-lucidity (title of the sutta AN 5.28)
When you think of SS (Sammā Samādhi), what probably comes to mind first is SS = 4j (four jhānas), as defined in SN 45.8. That's canonical, and it's not wrong, but there are some problems with that definition. (doesn't explicitly say that right samadhi must be used for the sake of realizing nirvana, not for trivial purposes).
Example #4: Sati and Smrti (sanskrit)
Sati is memory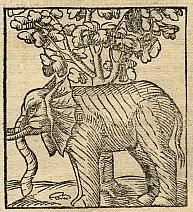 The elephant never forgets.
---
SMRTI = You (S)uppose to (M)emorize and (R)ecollect (T)errific (I)deas.
SATI = You (S)uppose to (A)ctualize (T)errific (I)deas
☸Dhamma
= those (T)errific (I)deas.
---


The lesson is:
Use your own imagination and creativity to harness the power of acronyms to help you memorize pali words and phrases.